View Profile
Contact information can be used only for communication regarding services promoted by Rent a Grandpa®. Please report any outdated contact information or inappropriate content.
Nick
Services:

1. Lawn Care

2. Automotive

Location:

King of Prussa, PA US

Full Name:

Phone Number:

Resume:

Rating:

(0 ratings)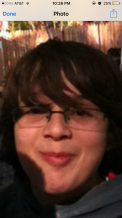 Grandpa Feedback
We haven't received any feedback for this grandpa yet.
Rate, Leave Feedback
You must be signed in as a subscribed client
in order to submit feedback for a grandpa.